Starting Paleo Diet? Get It Right The First Time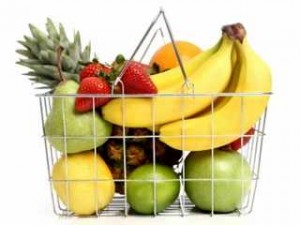 It's one thing to have the motivation to start Paleo diet. Sticking with it and staying in the zone is an entirely different story.
In the previous article, I have talked about the possible Paleo diet food roadblocks and the art of resisting temptation, but as many of you know, those are not enough.
Whether you are trying to lose weight or struggling to stick to a nutrient dense diet for health reasons, starting Paleo diet and sticking with it continues to be a challenge – even for people who have adapted the said diet for months.
Without a doubt, it takes great effort and perseverance, but here are some tips to keep the fire burning and never lose sight of your real purpose of making that healthy shift.
Have A Clear Vision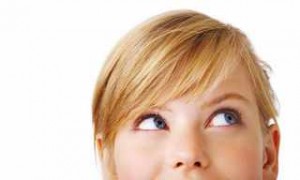 Whether you are still planning on starting the Paleo diet or in the middle of your transition, take time to fully define what is it that you really want – what is the real, compelling outcome that drives you to embrace the Paleo diet? It's not enough to have the motivation, because sooner or later, that motivation will waver and sputter without warning, especially when faced with challenges and temptations.
It is therefore critically important to have a clear vision of the result that you want to achieve.
Is it flaunting a beach-ready body, or maybe the thought of enjoying your life to the fullest? Are you aiming on enhancing your athletic performance? Whatever it is, envision yourself achieving that outcome. By determining what you really want, you will have a clearer path of going from where you are right now to where you want to go. Have that vision and pull it up every time you feel your resolve starts to waver.
Write It Down, Say It Out Loud
In my constant search for self improvement, I have learned that there is power in writing your thoughts, goals and dreams and saying it out loud. Give your willpower a daily boost by repeatedly reminding yourself of your ultimate vision and purpose of starting Paleo diet. Say it out loud. Affirm and claim it.
Aside from incantations, it is also important that you write down how to start Paleo diet and how you plan to stick to the program. Take time to define your goals, outline your weekly meal plans and come up with a set of must outcomes for the week, month or quarter. This may sound elaborate for many but the old saying actually holds true – "If you fail to plan, you plan to fail."
I have seen a lot of people take the plunge and fail. Why? Much like starting a project, like building a house or launching a new business, starting Paleo diet requires a strategic approach, especially given the fact that it requires you to change old, familiar habits and adapt new ones. Equip yourself with the right knowledge, tools and the right perspective to start and stay committed.
 

Stay Inspired
In a world that is teeming with so many temptations, it is important to keep moving and learning. Draw inspiration from anything that works best for you. Is it a photo of your old fit and fab self 10 years ago? Or maybe you find joy in experimenting new Paleo diet food recipes? Understand what motivates you and make sure to nourish that need. Surround yourself with information, people and environment that nurture your vision and your ultimate outcome.
More than attaining and maintaining your ideal weight, enhancing your physical performance or achieving optimum health, it is important that you stay in touch with yourself. Self love is the ultimate compelling reason that pulls us, not push us to the direction we want to pursue and the outcome we want to achieve.
More Tips To Stay Motivated
Say your incantations daily. There is real power in saying and affirming your goals and beliefs. Get into the habit of giving yourself that much-needed pep talk.
Write down your desired goals and purpose. Carry it around with you at all times. Be sure to read it every day and make it a part of your daily routine. You can always whip out your list when you feel your resolve is weakening.
Build a support group. You don't need to convince people to start Paleo diet to get the support you need. Find people who understand, respect and encourage you towards making a positive change in your life.
Be an inspiration. While many people often stay motivated by searching for inspiration, a great many feel empowered in knowing people draw inspiration from them. Let people see your transformation right before their very eyes and become their catalyst for change.