Serving Your Health and Dietary Needs Through Paleo Diet Recipes and Reviews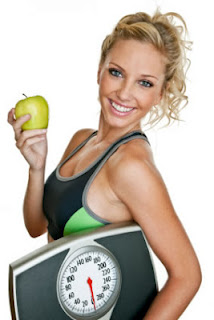 PaleoDietRecipes.org.uk strives to provide people with the best possible resource to find new paleo recipes. It also provides you with an easy to use Paleo Diet Recipes Cookbook with great and easy-to-use instructions. 
Hi! Welcome to this blog. My name is Mahindra Raj. I've been on the Paleo diet for about 7 years now and I've seen massive improvements in my health and body. Since then I've been sharing the Paleolithic way with family and friends, and pretty much anyone who expresses the need to get healthier and lose weight.
I hope to help as many people as possible improve the quality of their life by improving how they eat and what they eat. At the very least, even if you don't get on the Paleo diet and transform the way you eat, I hope to at least be the "spark" that ignites your awareness about health in a new way!
Why? Because, I keep hearing over and over again, and I keep seeing all around me, people wanting a solution to their unhealthy physical state, overweight condition and lack of energy. I realize that at the end of the day, it is up to each individual what they do with all the great information, suggestions of great resources that will help them and guides available here. But, the least I feel I can do and MUST DO, is provide a vehicle that can help raise awareness and educate people towards a healthier path and provide them the resources to do so.
If you feel or think you are in need of a better way or are "hungry for change", feel free to sign up for 10 Free Paleo Recipes below. These are preview recipes from the Paleo Recipe Book that I highly recommend everyone gets. But anyway, sign up below and I'll send you your 10 Free Recipes so you can get started.
Please consume all the information on this blog and use it at your own discretion. If you have any questions, I would love to hear from you and do my best to guide you in whatever way I can. Feel free to use the contact form to get in touch here: Contact Me
We are also building a list of Paleo Diet Book Reviews of other great products or informational guides. Hopefully everything we offer, when put together will help you make the best decisions about Paleo Diet Recipes and everything else Paleo Diet related that you can use, to create a healthier lifestyle.
Remember to subscribe below and get your 10 Free Paleo Diet Recipes. I will deliver them to your email. I hate email spam too, so you can be assured I will only send you or promote stuff I absolutely believe in or use myself which I know delivers results.