Hello everyone! In the previous posts, I have been discussed different tips to help you transition into Paleo diet food. In my own experience, part of being able to resist temptation is also in learning how to improvise. 
Paleo Diet Food: Learn The Fine Art of Improvisation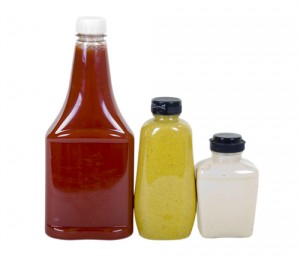 In this article, we will be discussing a rather sticky subject on condiments. I don't know about you, but before Paleo, I loved to eat with ketchup and other condiments, marinades and sauces, as it adds that extra 'zing'. Aside from grains, giving up by favorite brand of ketchup and mustard has been quite challenging.
But as I have mentioned, unlike any other diets, Paleo diet food options are anything but bland and boring. By learning a thing or two on improvisation, you can still continue to enjoy delectable dishes without missing that 'zing'.
While it is true that you will need to bid goodbye to that favorite brand of corn-syrup laden ketchup or your favorite commercial BBQ sauces packed with MSG, it doesn't mean you should sentence yourself into a lifetime without seasonings, dressings and condiments.
You still can enjoy real, flavor-packed food without the need for artificial flavorings. Here is a simple guide on how you can add some Paleo-friendly condiments and sauces to titillate your taste buds with:
Mustard
This one is a classic favorite of many. The good news is, mustard can be made using Paleo ingredients, which means, you still can enjoy your Paleo burgers and other dishes with it.  There are a number of all-natural mustard products available in the market today.  Take time to read product labels and steer clear from anything with 'Natural Flavorings' and 'Additives' on its list of ingredients.
However, if you have time, it can be a great to create your very own homemade mustard. Here is a simple recipe:
Prepare the following:
1 teaspoon brown mustard seed, grounded
2 tablespoons yellow mustard seed, grounded
Soak your mustard seed with 1 ½ tablespoons of water to create a thick paste. Allow the mixture to sit overnight. Add the following:
¼ teaspoon of salt
¼ teaspoon of allspice
¼ teaspoon ginger
¼ teaspoon turmeric
2 tablespoon apple cider vinegar
If the mixture is overly thick, add a few more drops of vinegar to thin it out. Store your mustard in the fridge.
Mayonnaise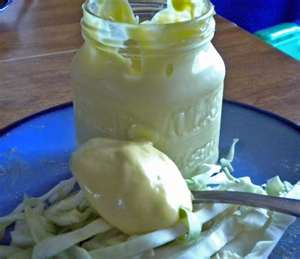 This is one staple in salad and other dishes. In the past, I used to add an extra few tablespoons of mayonnaise, as I have always loved its taste. You can create your own version of mayonnaise without the guilt by simply using egg yolks from pastured hen then blending it with avocado oil, along with a few dashes of onion and garlic to add that extra punch.
Ketchup
This is probably one condiment I had trouble letting go of. Until I came across a recipe Paleo-friendly recipe that presented a healthier alternative to commercial ones that are loaded with additives. Here is the recipe I use:
Combine the following ingredients in a bowl and whisk:
6 ounces ( 1 can) tomato paste
¼ teaspoon of dry mustard
2 tablespoon of lemon juice or vinegar
1/3 cup water
¼ teaspoon salt
1 pinch cloves, grounded
1 pinch al spice
1/8 teaspoon cayenne pepper (optional)
Refrigerate overnight before use to allow all the flavors to settle and develop.
Ranch Dressing
You can use ranch dressing to add more flavors when eating fresh veggie salad. I found out that by taking the time to create a delicious dressing, you can look forward to feasting on vegetables more often. Here is a great recipe I use:
1 clove garlic, pressed
¼ cup Paleo mayonnaise
1 tablespoon lemon juice, freshly squeezed
A pinch of sea salt
⅛ teaspoon scallions, minced
Simply combine all ingredients and shake well. Store in an airtight container and serve over your fresh salad or use it as a dip. Keep it cold and thick by refrigerating it.
BBQ Sauce
Life is just not the same without a great BBQ sauce recipe to enjoy and share with loved ones. I love to entertain friends over BBQ at my place, which prompted me to try and taste different Paleo-friendly BBQ sauce recipes. Here is a highly recommended one.
3 cloves garlic, crushed
¼ cup shallots, minced
½ teaspoon dry mustard
2 tablespoons grape seed oil
1 cup orange juice, freshly squeezed
2 tablespoons apple cider vinegar
¼ teaspoon black pepper
½ teaspoon smoked paprika
1 teaspoon sea salt
To prepare, warm oil in a saucepan.
Sautee shallots and garlic over medium heat.
Add the orange juice, tomato paste, mustard and paprika. Season with salt and pepper. Allow the mixture to simmer over low heat for 15 to 20 minutes
Baste it over your animal meat and allow it to marinate for 3 hours.
These are just a few of the condiments and sauces you can use. I am pretty sure there are a number of dips, marinades and sauces that can go well with any Paleo diet food recipes.