Tis The Season! Make Your Holidays More Fun And Healthy With These Paleo Diet Advice
The holidays are just around the corner and before you know it, we find ourselves counting down and greeting yet another year. In my experience, it doesn't matter if you have just recently gone Paleo or you have been in the program for months now – the holidays present a serious threat to your resolve.
Like any other challenges, forewarned is forearmed, which means, instead of finding yourself helplessly trying to resist temptation, focus on planning a healthy and sumptuous holiday entertaining with these Paleo diet advice:
Research Gourmet Paleo Diet Food Recipes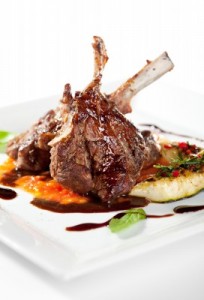 While you want to stick to a healthy diet, you need to keep in mind that being in a Paleo diet should not get in the way of you enjoying the holiday cheer. The trick here is to make sure you enjoy food and festivities to the hilt, not feel deprived and of course, not cave in to guilty pleasures.
The holiday is your perfect excuse to scour online resources for Paleo-friendly gourmet recipes. Come up with a list of dishes that you want to prepare for yourself and your family from main dish, side dish, all the way to dessert.
In the previous article, I have discussed in detail the importance of preparing meals ahead of time. This is especially important during the holidays, that is if you want to avoid the unnecessary stress. Prepare your Paleo-friendly condiments ahead of time, along with sauces, dips, and main ingredients that need to be prepared ahead of time.
Learn The Art Of Improvisation
You have probably heard a lot of professional chefs creating masterpieces out of unique, healthier ingredients. You too can do this with the least amount of fuss. Here are some great Paleo diet advice and ideas to inspire you:
Instead of regular pasta noodles, create a Paleo-friendly spaghetti using squash.
Use cauliflower or walnut to create pie crusts.
Look for grain-free, dairy-free cookies and desserts.
Go All Out On Food Presentation
Before we taste food, our eyes do the eating. Make sure all your dishes are sumptuous looking and do not in any way make people feel they have to sacrifice great taste over healthier choices.
Bake Paleo-Friendly Cookies And Cakes In Batches
Yes, you can actually enjoy cookies without the guilt. You will be surprised at the wide selection of Paleo-friendly recipes available for cookies and other pastry treats. Among the most popular ones include the almond cookies, coconut bars, carrot cake, coco honey cake and so much more.
Explore New Ways To Prepare Your Veggies
Tired of eating salad? Be creative and search for new recipes to try on veggies. If you are planning to grill, you can come up with colorful kebabs or grilled veggies for fuss-free side dishes.
You see, holiday entertaining need not turn out to be a stressful affair. Take time to study your options (you have many!) and plan your menu ahead of time. Your family and friends, Paleo or not, will definitely enjoy the healthier, tastier treat.